Does California have an advantage on the Legal Medical Marijuana Debate?  It's looks that way!  Let's see if Legislators will approve these machines or create unnecessary red tape to have them removed.
First came the cupcake ATM, now we have it's nefarious counterpart — the marijuana vending machine.
The self-contained "Autospense" machine by Dispense Labs was recently unveiled in Santa Ana. "I think there is a place in society for medical marijuana," company founder Joe DeRobbio told the OC Register. DeRobbio has taken it upon himself to solidify that place.
Each machine requires a registration card, a pin number and fingerprint recognition to be operated by a customer. Highly sophisticated security measures protect these machines from being tempered with or broken into. The medical marijuana inventory is approved by SC Laboratories.
Dispense Labs believes that the high business standard to which these machines are held legitimizes the current market. Autospense machines are available for rent, only to pre-qualified dispensaries.
UPDATE: 5:30pm — Joe DeRobbio and Dispense Labs were served a cease and desist notice by a rival marijuana dispensing machine, Medbox, Inc., for violating its federal patent (7,844,363 B1). Angelique Dolan of MedBox told The Huffington Post that a lawsuit is in place.
Stand With NORML
1  of  6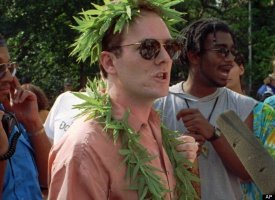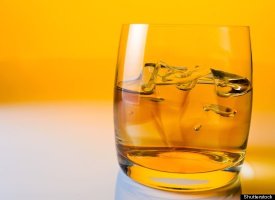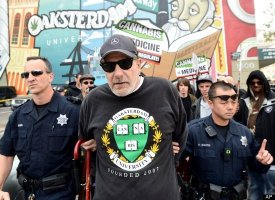 http://PonicPods.com
http://HuffingtonPost.com